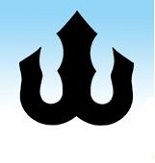 Datum:
Freitag, 13. November 2020 (19:00 -21:00)
Samstag, 14. November 2020 (08:30 -19:30)
Sonntag, 15. November 2020 (08:30 -16:00)

Veranstaltungsort:
Hauptmeditationsraum
Lehrer/in :
Deborah Coats
The profound Trident teachings by Sakyong Mipham Rinpoche.
ALL Dorje Kasung veterans of Magyal Pomra Encampment who also took the life-time oath, are warmly invited to attend this Trident Assembly to begin or to continue their study and practice of the profound Trident Teachings by

The Kongma Sakyong II Makkyi Rabjam Trinley Dradül

MPE veterans are invited to attend the full program beginning with the mandatory Friday night talk and campfire session.
Non-MPE Kasung are invited to attend mess on Saturday at 18.30

Coordinators need your information on:
1. The book(s) or modules you have studied.
2. If you wish to receive a hard copy of the book you finished studying.
3. If you will stay overnight at the Shambhala Center: costs 5 Euro per night.

Please understand that coordinator needs your information well in time to order for the books to arrive in Cologne in time. Early information will also allow time to work out the best schedule for the different practices and discussion groups that will serve the parts of study that each kasung is engaged in.
At the last Assembly participants felt that periods of study and discussion in the retreat atmosphere of an Assembly is a great way of deepening our understanding of and appreciation for the wisdom of the profound path of the Trident.

For Kasung who want to start out on the Trident path, it is important to know that you are welcome to this Assembly. You may only begin this path at an MPE or at a Trident Assembly. For more details of the path please read the attachment: 'A simple description of the Trident path'.

Uniforms at the Assembly are: #5 Barrack dress, #6 Field dress, #9 PT dress
Assembly Times: Friday 19.00 to 21.00 - Saturday 8.30 to 19.30 - Sunday 8.30 to 16.00
Assembly Cost is Euro 110,--

For questions please contact coordinators
Khenchen Sonderfeld at [email protected] or
Khenchen Pilgrimm at [email protected]

#9 PT

For registration or if you have questions please contact Khenchen Michaele Sonderfeld, at [email protected] or Gerlinde Pilgrimm, [email protected]
Please register as soon as possible and send us an email stating where you are on the path so that we can order the necessary practice and study materials for you to receive at the programme.
Upon registration for the full program, you will receive an email with further details regarding Trident path requirements.

Cost: Full programme: 110 €

Mess and Sunday only: 30€
You can sleep at the center (donation per night)
Generosity policy applies - if you have financial restrictions, please contact Michaele Sonderfeld or Gerlinde Pilgrimm directly. Money should not obstruct anyone's participation.